Welcome to our Costumes & Characters page. Due to our vast show and event repertoire we have a selection of costumes & characters now available to make your next party, event or celebration even more special and THEATRICAL. There's lots of magical, fun and fantastic costumes and characters to choose from!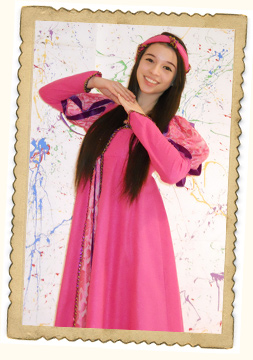 Costumes
Need a costume for a party, holiday, Halloween or a school play? We might have just what you are looking for! Our inventory includes Fairy Tale and Storybook Characters, Renaissance, Medieval and Modern day costumes. Costumes come complete with accessories such as jewelry, hats and belts. Adult and teen sizes available.
Here are just a few of the costumes/types we have:
Princess
Maiden
Fairy
Pirate
Pirate Princess
Roman/Greek
Clown
King/Queen
Witch
Warlock
Vampires
Uncle Sam
Betsy Ross
Statue of Liberty
Flapper
Biblical
Military
Tweetie
Daredevil
Greasers/Pink Ladies
Cowboy/Cowgirl
Referee
Trekkies
Superheroes
We are currently taking inventory and will be updating our full list of costumes in the future. In the meantime, just give us a call with your specific request and we'll see if we can help. We have many unique costumes, most of which come from professional theater costume houses. In many cases we are able to send a digital photo via email of the costume to see if it meets your needs.
Right now we are servicing Central New Jersey as well as some neighboring towns in Monmouth, Union and Bergen Counties. Payment is accepted in cash or PayPal only. Contact us today!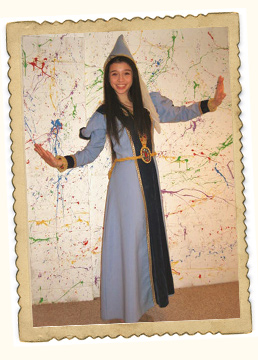 Characters
Planning a children's birthday party, corporate event, holiday party, grand opening or any kind of celebration? Why not make it even more special with a character appearance. No one knows how to entertain families like Taubenslag Productions! Our characters always interact with the audience to get everyone into the action – colorful, imaginative and FUN is the name of our game! We have actors and singers on call ready to make a character appearance and entertain the crowd to make your next party, event or celebration a big HIT! Children's events and birthday parties are our specialty. Choose a character from our repertoire of fairy tales and stories:
Arabian Princess
Cinderella
Princesses
Genie
Cowboy/Cowgirl
The Little Mermaid
King Neptune
Sleeping Beauty
Prince Charming
Pirate
Pirate Princess
Pinocchio
Pied Piper
Pocahontas
Rapunzel
Snow White
King/Queen
Medieval Maiden
Medieval Sword Fighter
If you don't see the character you are looking for just give us a call, we may be able to find it.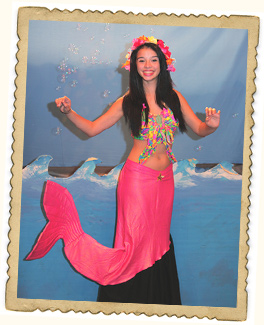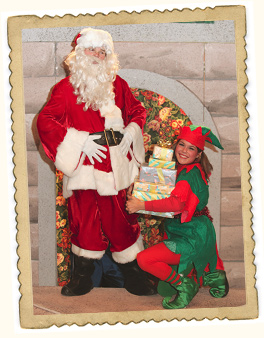 We can customize activities for the party based on the character and the child. Activities include storytelling, interactive musical games, dancing, scavenger hunts, temporary tattoos, hula hoop game, bean bag toss and MORE! Our character will also pose for pictures, hand out themed party favors and make sure the honored child is the special guest star! Make your child's wish come true – reserve one of our characters TODAY!
Ready to make special memories at the holidays – hire a visit from Santa Claus himself! Our Santa makes a grand entrance with his deep Ho-Ho-Ho accompanied by holiday music. Santa hands out candy canes from his festive red bag and can deliver your holiday party gifts. Santa can also read a Christmas story, lead the singing of Christmas carols and pose for pictures. We even have "Edie the Elf" available as Santa's helper or Edie can make solo appearances to add fun and whimsy to any holiday celebration.
We can also add fun and excitement to other themed parties, events or grand opening appearances such as:
4th of July with Uncle Sam, Betsy Ross, Statue of Liberty
50's dance party with Greasers and Pink Ladies
Meet and greets with Superheroes
Renaissance festivals
Royal celebrations
If you have a specific theme or idea let us know – we'll try our best to accommodate it!
Right now we are servicing Central New Jersey as well as some neighboring towns in Monmouth, Union and Bergen Counties. Payment is accepted in cash or PayPal only. For more information give us a call TODAY!
Sorry we do not have the Easter Bunny or Elmo.
ALL CHARACTERS ARE GENERIC COSTUMES AND ARE NOT AFFILIATED, LICENSED, OR ASSOCIATED WITH ANY
CORPORATION OR TRADEMARK.